close window
"Cirneco" is pronounced "cheer-NAY-ko" and its plural is Cirnechi (cheer-NAY- kee).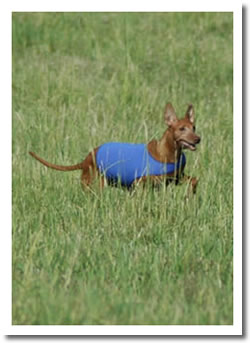 Photographer: Shot On Site
Most probably, the Phoenicians spread these prick-eared, hound-type dogs as they sailed along their trade routes between Northern Africa and the Mediterranean coasts. Ancient records of hounds with upright ears and a pointed muzzle are found in many countries in that part of the world.
The Italian cynologist and author, Fiorenzo Fiorone, deduces from the absence of a true "hound" in Sicily, that the Cirneco is the result of a progressive adaptation of the dogs left by the Phoenicians along the coasts of Sicily. He suggests that the lack of wide-open spaces, the limited food available for the dogs and continuous inbreeding produced a sort of "miniaturizing effect" which is common to all the animals of the Italian islands.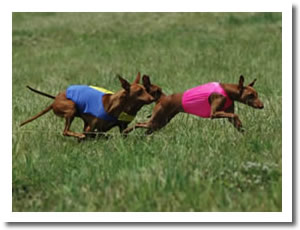 Photographer: Shot On Site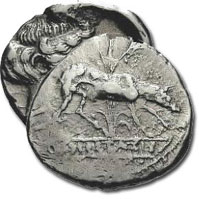 The most vivid proof of the presence of the Cirneco in Sicily for at least the past 2500 years is the many coins minted between the 5th and 3rd centuries B.C. depicting exemplars of the breed. In particular, the Cirneco is used on coins minted at Segesta, with about 150 variations occurring on silver coins and about 100 on bronze coins. In other Sicilian towns, including Erice, Piakos, Motia and Palermo, the dog had symbolic/religious significance and was often depicted by the local mint.