He is found in England at a very early date. In fact, a manuscript from the ninth century A.D. is illustrated with a picture of Elfric, Duke of Mercia; and beside this old Saxon chieftain stands his huntsman with a brace of Greyhounds.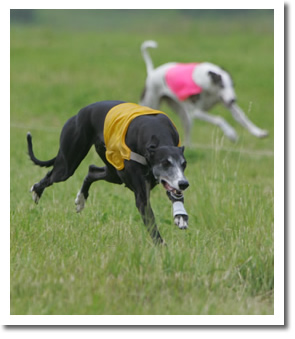 Photographer: PEPPER NIX
No. 31 of the Canute Laws written in Danish states:
"No meane person may keepe any greihounds, but freemen may keepe greihounds, so that their knees may be cut before the verderons of the forest, and without cutting of their knees also, if he does not abide 10 miles from the bounds of the forest. But if they doe come any nearer to the forest, they shall pay 12 pence for every mile; but if the Greihound be found within the forest, the master or owner of the dog shall forfeit the dog and ten shillings to the king."