close window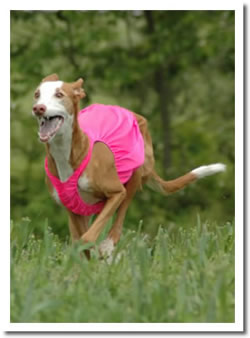 Photographer: Shot On Site
The tomb of Tutankhamen proved a treasure trove when discovered in 1922. Anubis, "The Watchdog of the Dead," a long honored diety, was well represented by a full sized true to life statue, which is the identical duplicate of the Ibizan Hound of today.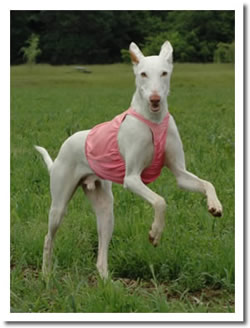 Photographer: Shot On Site
We can thus surmise the movement of the breed from Egypt to the island from which it now derives its name. The hardy sea-traders of Phoenicia were well traveled in those days and had entree to many lands. It is thought that they are basically responsible for the survival of this breed.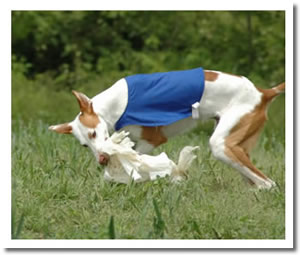 Photographer: Shot On Site
These dogs, which are also referred to as Galgo Hounds, are quite distinct in their appearance; therefore, no other could be mistaken as being represented.They are as strong, fit and vigorous today as they were in the days of the Pharaohs.
Nevermat, of the 4th Dynasty, who lived at approximately 2600 B.C., Tutankhamen of the 14th century B.C. and the Ptolemies of the 30th and final Dynasty, all have tombs which have yielded further proof of the hounds' ancient and proud heritage. Cleopatra was an ardent devotee of the Galgo, and her reign was the twilight of the Pharaohs' time in Egypt.

Photographer: Shot On Site
This breed has survived even the hard life that the Ibizan group of islands has imposed on it. Only the fittest could survive, as food is scarce, and the natives used these dogs to assist in providing the necessary food to sustain their lives.