The smooth lop-eared Sighthounds of ancient Egypt are thought to have originated from Asia (east of Egypt), but they were also part of tributes to the Pharaohs from Nubia (South of Egypt). This ancient hound resembles today's Sloughi, Saluki, Azawakh and smooth Afghan, and it is impossible without any genetic study to know whether it was a breed of its own, whether it was identical to one of these 4 breeds, or whether it was the ancestor of all lop-eared Sighthounds.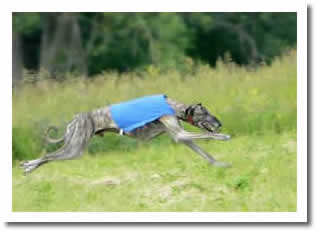 Photographer: Pepper Nix
By the beginning of the 20th century, the Sloughi was almost extinct. Political upheavals had disrupted highly sophisticated breeding by leading families. A French law introduced during French occupation which prohibited hunting with Sighthounds had resulted in the shooting on sight of these dogs.
Like all Sighthounds, Sloughis are open space hunters which rely on excellent vision, speed and stamina to catch their prey. They chase on sight anything that moves, however far away.